While the doors to our beloved venue remain closed and the whole world as we know it seems to have turned upside down, we wanted to continue to do what we love doing! So…. we are very proud to present "Virtually Green Note… in the round"… a series of specially-curated, unique online musical events that will run every Wednesday and Friday evening at 8pm (UK time), streamed live to our website, our YouTube and Facebook page.
If you watch this show (and are able to) we would like to like to ask you to make a donation via our PayPal link and support the musicians during this difficult time. All the money raised for each show, will be divided  between the venue and the three artists playing on this date. Please know that we, and all the musicians involved, are incredibly grateful for the support of music-loving audiences… and it enables us to keep doing what what we do!
Suggested donation £10, but any donation will be much appreciated.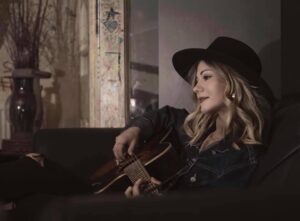 MOLLY-ANNE: Molly-Anne is a new addition to the London scene, hailing from rural Gloucestershire, she brings a quaint British charm to the Americana genre. ​
With a soulful, Folk inspired-sound fused with acoustic elements of Bluegrass and Americana, Molly-Anne accompanies her distinctive earthy vocals on guitar and harmonica.
Writing poetic, upbeat songs and enjoying a joyfully sweet but unabashed live presence, Molly shines a new perspective on folk music, bringing the genre new ideas about consciousness, spirituality, humanity, beauty, nature and peace.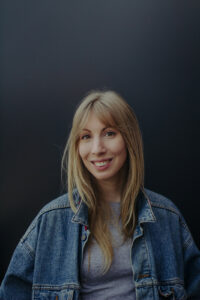 BETH KEEPING: Beth Keeping draws influences from both traditional country storytelling and modern pop music to create a fresh sound that she calls "pop stories". She started out as a songwriter for other artists before recording her first EP in Nashville. Described by critics and fans alike as the UK's answer to Taylor Swift, her music has been featured in Variance Magazine and Earmilk, described as "a stunning display of masterful storytelling". Beth is also a passionate supporter of other women in music and founded 'Write Like A Girl' to champion UK female songwriters and artists.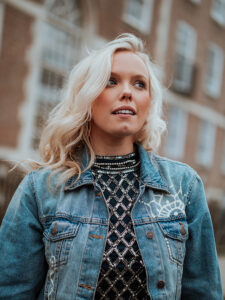 EMILY FAYE: Emily Faye's music is a sweet concoction of both Nashville and the English Countryside, her inspiration stems from a love of Songwriting, and a desire to tell her story. Following being named by Rolling Stone Magazine as 'A New Country Artist You Need To Know' Emily Faye has since taken the UK Country music scene in her stride. Her Debut EP 'Here I Am' was released back in 2018, and ever since Faye has been releasing brand new music in a variety of styles experimenting with her sound along her forever changing journey. Her latest single 'Fearless' is out now – wherever you find your music.
Emily is also a co-founder of female lead movement 'Write Like A Girl' championing women in music and is a host to regular London showcases of up and coming female talent in the UK.
Emily Faye is a name you are sure to hear a lot more of.