While the doors to our beloved venue remain closed and the whole world as we know it seems to have turned upside down, we wanted to continue to do what we love doing! So…. we are very proud to present "Virtually Green Note… in the round"… a series of specially-curated, unique online musical events that will run every Wednesday and Friday evening at 8pm (UK time), streamed live to our website, our YouTube and Facebook page.
If you watch this show (and are able to) we would like to like to ask you to make a donation via our PayPal link and support the musicians during this difficult time. All the money raised for each show, will be divided four ways, between the venue and the three artists playing on this date. Please know that we, and all the musicians involved, are incredibly grateful for the support of music-loving audiences… and it enables us to keep doing what what we do!
Suggested donation £10, but any donation will be much appreciated. Thank you! 
Wednesday 22nd July is the Talentbanq Takeover!!!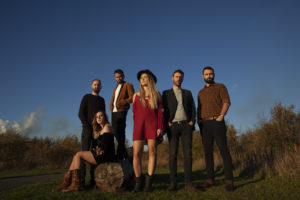 MORGANWAY
are a band from East Anglia founded by twin brothers Callum (vocals, guitar, bass) and Kieran Morgan (lead guitar, backing vocals). Throughout their early years the boys played in various bands but struggled to find a box to fit into. Too rock for folk, too pop for indie, too indie for country, or so it seemed. Choosing to follow their instincts rather than convention, they became Morganway and suddenly people started listening.
Joined by SJ Mortimer (vocals), Nicole Terry (fiddle), Matt Brocklehurst (keys) and Ed Bullinger (drums), the band has developed a sound built on a love for multi-layered vocal harmonies, driven guitar riffs and distinctive fiddle flourishes, bound by raw, honest songwriting. They've built this into a live show that in one moment is classic rock and the next mystical folk, catching the attention of Whispering Bob Harris and many others in the rising British Americana scene. Their collective obsession with '70s West Coast rock is also met with a love of Brit Rock, folk and modern Americana.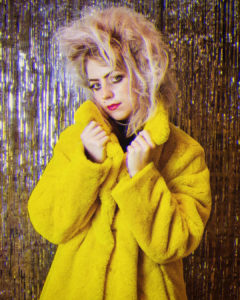 GEORGIA & THE VINTAGE YOUTH: Georgia is an Essex girl with big blonde hair and a big voice to match. Her retro-pop style of music is both vintage and fresh. Taking inspiration from the vocal rawness of Elvis Presley and Janis Joplin, the flamboyancy of Marc Bolan and the hair of a young Cyndi Lauper, Georgia blends all kinds of old school genres with soulful melodies and poetically upfront lyrics.
Last year Georgia & The Vintage Youth performed as a support band to thousands across a 50 date UK tour culminating at the Royal Albert Hall. Major festival appearances include the Isle Of Wight Festival, Cornbury Festival and Cheltenham Jazz Festival. Now under the wing of new management TALENTBANQ, Georgia embarks on the next chapter of her journey with a new EP 'Overthinker'.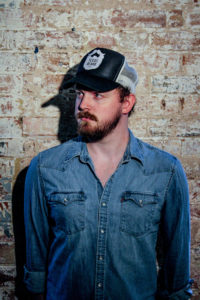 EDDY SMITH: Best of British: Critic's Choice Award winners, Eddy Smith & The 507 kicked off 2019 with the release of their debut single, 'Lost On You' ahead of their second US tour, demonstrating their British Soul from Denver CO to Austin TX where they played during SXSW, the cities' biggest music festival.
The London-based band, who's lead singer has been compared to the likes of Joe Cocker, Van Morrison and Don Henley, will be releasing their debut album, A Little Too Late, as a two-part EP, with the launch scheduled for July 18th 2019 at London's '229' Venue. The band's genre is a soulful blend of Americana styles, including Blues, Soul, Rock and Pop.