While the doors to our beloved venue remain closed and the whole world as we know it seems to have turned upside down, we wanted to continue to do what we love doing! So…. we are very proud to present "Virtually Green Note… in the round"… a series of specially-curated, unique online musical events that will run every Wednesday and Friday evening at 8pm (UK time), streamed live to our website, our YouTube and Facebook page.
If you watch this show (and are able to) we would like to like to ask you to make a donation via our PayPal link and support the musicians during this difficult time. All the money raised for each show, will be divided  between the venue and the three artists playing on this date. Please know that we, and all the musicians involved, are incredibly grateful for the support of music-loving audiences… and it enables us to keep doing what what we do!
Suggested donation £10, but any donation will be much appreciated. Thank you!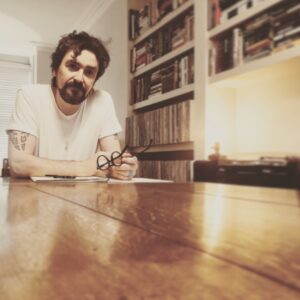 PETE GOW's highly-anticipated solo album, Here There's No Sirens, produced by Joe Bennett (Dreaming Spires, St. Etienne) was released on Clubhouse Records in April 2019, launching a new era for a songwriter who has been making some of the finest Americana music of the last decade.
'Gow emerges as one of the most gripping, evocative and under- rated songwriters' (Classic Rock magazine)
It was nominated for the AMA- UK 'Album of the Year' award.   He has since released a second album of genre- defying Americana with Bennett and now his first new music in almost a year becomes available on the day he performs for Green Note.
From 2007 until 2019 Gow's songs were central to Case Hardin… one of the UK's best loved Americana/ Alt. Country bands.
'Colours Simple' was described as a 'rock masterclass' and awarded 4/5 stars by Q magazine. Q also made 'PM' its 'Roots album of the Month' and featured on Bob Harris legendary BBC Radio 2 Country Show.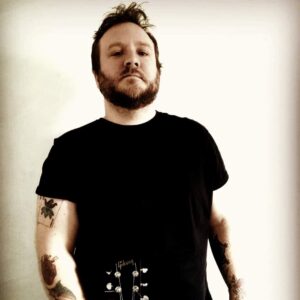 LUKE TUCHSCHERER (pronounced Tuck-Shearer) is an acclaimed British singer/songwriter.
He released his solo acoustic record, Carousel, through Clubhouse Records on 4 October 2019, his fourth album in five years.
Previous releases include 2018's Pieces and Shadows EP, 2017's Always Be True, and his 2014 debut, You Get So Alone At Times That It Just Makes Sense.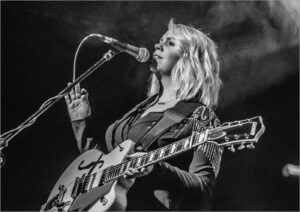 SAM COE: Following previous critical acclamation with her band, The Long Shadows, 2020 sees Sam Coe heading in a fresh musical direction as a solo artist, having just released her debut solo album "Comeback Queen".
Sam Coe creates gritty, dark country music – honest songs that transform into raucous and chaotic sound, weathered with a throwback vibe. Refusing to comply with a traditional country sound, "Comeback Queen" is a cornucopia of noise which wouldn't exist without a traditional country influence.
Drawing inspiration from artists such as Brandi Carlile, Margo Price and Emmylou Harris, Sam has been working on new material during the COVID-19 pandemic, with the follow up to "Comeback Queen" due early 2021.