While the doors to our beloved venue remain closed and the whole world as we know it seems to have turned upside down, we wanted to continue to do what we love doing! So…. we are very proud to present "Virtually Green Note… in the round"… a series of specially-curated, unique online musical events that will run every Wednesday and Friday evening at 8pm (UK time), streamed live to our website, our YouTube and Facebook page.
If you watch this show (and are able to) we would like to like to ask you to make a donation via our PayPal link and support the musicians during this difficult time. We've set it up provide option to donate for each individual show, so just click on the names of relevant line-up. All the money raised for each show, will be divided between the three artists playing on this date. We know that musicians will be incredibly grateful for the support of music-loving audiences!
Suggested donation £10, but any donation will be much appreciated. Thank you!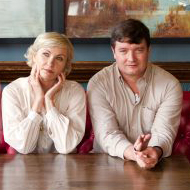 RED SKY JULY (DUO): Shelly Poole is a multi-platinum selling British singer songwriter who has achieved international success in an ever- increasing variety of musical settings. Shelly formed the chart-busting band Alisha's Attic in the late nineties with her sister Karen. Alisha's Attic scored 11 hit singles, made 4 gold and platinum selling albums, secured a nomination for an Ivor Novello songwriting award and saw Shelly described as one of the iconic female voices of the legendary Lilith Fair tour of America in 1997.
In 2008 alongside a successful solo career she co-founded the alt-folk band Red Sky July with her husband Ally McErlaine ( lead guitarist and founder member of the Scottish band Texas ) Red Sky July have released 3 albums all entering the Official UK Country charts in the top 3. They also won the Nordoff Robbins inspiration award in 2013 and have toured with Jools Holland, Sheryl Crow, Steve Earle and Tom Jones.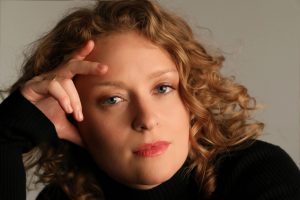 ALICE HOWE: A rising voice in modern folk, singer and songwriter Alice Howe offers a modern love letter to 60s and 70s folk and timeless blues. Her debut full-length album, Visions (2019), pays homage without succumbing to imitation, offering an intimate snapshot of a young artist discovering her own power. Produced by Freebo (Bonnie Raitt) with a stellar cast of musicians in Bakersfield, California, Visions is a collection of new originals alongside Alice's interpretations of iconic songs from her family's vast record collection.
"Up there with the very best of Mary Chapin Carpenter, Gretchen Peters and Dar Williams" – Mike Davies, Folking.com
"A gem!" – AmericanaUK
"It's clear why she's been compared to the likes of Joni Mitchell and Joan Baez" – RnR magazine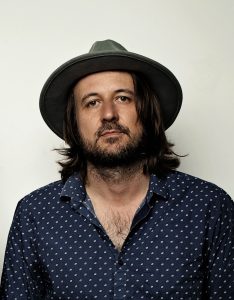 LACHLAN BRYAN: "Lachlan Bryan is one of the best songwriters out there today" Americana UK
Lachlan Bryan and The Wildes have built their reputation on storytelling. Over the past eight years they have released four records, sold out venues across Australia, Europe and the USA, shared stages with Americana and country heavyweights and picked up a string of awards and accolades.
New album "Some Girls (Quite) Like Country Music" is Lachlan and band's most accomplished work to date, finding critical acclaim not just at home, but also in the UK and Europe. In the words of the Songwriting Magazine's Lisa Redford, the record is a "ragged, poetic alt-country gem". Opening track "I Hope that I'm Wrong" features what Three Chords and The Truth describes as "the most stunning line to open a track this year, easily surmounting to Isbell proportions", setting the scene for 45 minutes of "absolutely majestic Country Folk", including duets with Canada's Lindi Ortega and New Zealand's Shanley Del.