While the doors to our beloved venue remain closed and the whole world as we know it seems to have turned upside down, we wanted to continue to do what we love doing! So…. we are very proud to present "Virtually Green Note… in the round"… a series of specially-curated, unique online musical events that will run every Wednesday and Friday evening at 8pm (UK time), streamed live to our website, our YouTube and Facebook page.
If you watch this show (and are able to) we would like to like to ask you to make a donation via our PayPal link and support the musicians during this difficult time. All the money raised for each show, will be divided  between the venue and the three artists playing on this date. Please know that we, and all the musicians involved, are incredibly grateful for the support of music-loving audiences… and it enables us to keep doing what what we do!
Suggested donation £10, but any donation will be much appreciated. Thank you!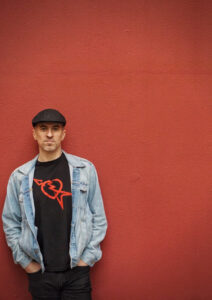 Dublin troubadour ROB CORCORAN is a much respected figure on the London roots scene, with folk legend Christy Moore including his version of Corcoran's 'Ringing That Bell' on his recently released live album. Corcoran's lyrically compelling, beautifully observed songs are drenched in Celtic soul, drawing from the same deep wells that serve Van Morrison and Mike Scott so well. Present too is a strong thread of influence from the heart-on-sleeve poetry of John Prine, Hank Williams and Leonard Cohen. He recently supported legendary Irish roots artist Mary Coughlan in the UK, and continues to hone his craft both solo and with full band around the best folk venues of Britain and Ireland.
"This man can surely sing, and he has a great band behind him. He says some things that need to be said" Christy Moore
"I implore you check him out, don't let me down… this guy is special." Americana UK 9/10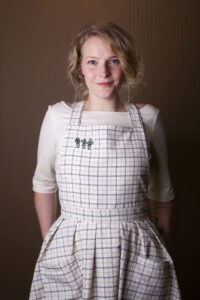 GITTA DE RIDDER: This acclaimed singer-songwriter hailing from the Dutch Newlands performs with a purity and simplicity that would melt the heart of even the greatest cynic. In her latest work audibly inspired by Paul Simon's 'Graceland' and early day releases of Scandinavian songstress Ane Brun, she manages to cross genre-borders from modern folk and new acoustics to pop throughout her records while maintaining a clearly recognisable sound and style. Where the poetry of words meets the honesty and rawness of folk music, she brings in a lightness and pop-edge without losing sight of meaning and authenticity.
With two albums and an EP to her name this lady has seen support from BBC6, BBC Scotland, IRE1, 8Radio Ireland, Dutch Radio 2 and Radio 5 as well as many local stations and Folk/Americana focussed blogs/publications. The recording of her 3rd album, being released in monthly instalments throughout 2020, took her through 8 European countries on an 8-month tour in a converted oldtimer Dutch postal-truck. This is a lady full of stories to tell and songs to sing who's tunes will leave
you with a smile on your face and a mind full of wonder.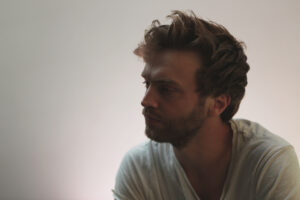 NED ROBERTS: Ned has toured widely around the UK. He attained a much sought after support tour with celebrated US songwriter Anais Mitchell, and has also supported the likes of Joe Pug, Micah P. Hinson, The Delines, Sam Morrow, and The Stray Birds. He has toured the West Coast of the US. He recently released his third album, DREAM SWEETHEART with producer Luther Russell (Richmond Fontaine, Fabiano do Nascimento, Sarabeth Tucek), recorded in Los Angeles in Electrosound Studios. His eponymous debut was a predominantly solo affair, and garnered significant national press, notably in UNCUT and The Guardian. The second, Outside My Mind, added an Americana expanse to the folk foundations of his debut, cutting live to tape to create a warm, spacious sound. It was released to wide acclaim on Aveline Records in 2017 (Ani Difranco, Ruth Theodore), and played across BBC 6Music and BBC Radio Scotland. DREAM SWEETHEART builds further on this creative dynamic. With ten days in the studio, and working from simple acoustic demos, the ethos of the record was one of invention and spontaneity. The copper pan loops on Slower than the Sea, the train/rain soundtrack to Stay A Little Longer, the late night recording of cicadas that accompanies Miles Between – these are just a sample of the soundscapes that resulted from staying open and alive to the possibilities each song suggested, whilst keeping Ned's voice front and centre.