While the doors to our beloved venue remain closed and the whole world as we know it seems to have turned upside down, we wanted to continue to do what we love doing! So…. we are very proud to present "Virtually Green Note… in the round"… a series of specially-curated, unique online musical events that will run every Wednesday and Friday evening at 8pm (UK time), streamed live to our website, our YouTube and Facebook page.
If you watch this show (and are able to) we would like to like to ask you to make a donation via our PayPal link and support the musicians during this difficult time. All the money raised for each show, will be divided  between the venue and the three artists playing on this date. Please know that we, and all the musicians involved, are incredibly grateful for the support of music-loving audiences… and it enables us to keep doing what what we do!
Suggested donation £10, but any donation will be much appreciated. Thank you!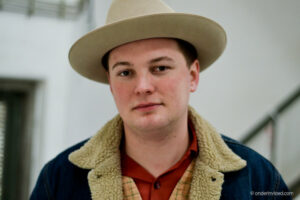 ROB HERON: Rob Heron doesn't care what genre you choose to put him in – Blues, Country, Rock & Roll or whatever else– as long as you understand that he is 100% sincere and 100% immersed in this stuff. This is no pastiche, no lazy dressing up box.
Rob and his band The Tea Pad Orchestra are ten years into a remarkable story that began with four friends studying at Newcastle University and now sees them playing venues and festivals across the UK and mainland Europe. Based in Newcastle Upon Tyne but with members hailing from Orkney to Warwickshire, the Tea Pad sound draws on myriad influences – from Hank Williams to Django Reinhardt, Tom Waits to The Beatles – yet ultimately sounds like nobody else, that North Eastern Swing style that's utterly their own and changing all the time. Rob's more recent work as a solo performer, focuses on early country music and blues influences such as Woody Guthrie and Jimmie Rodgers. Expect yodelling.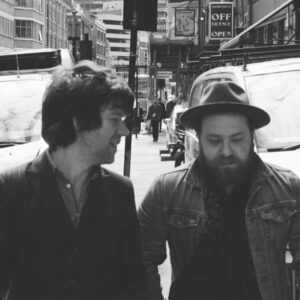 DANIEL MEADE & LLOYD REID: Glaswegian duo Daniel Meade & Lloyd Reid have been honing their homegrown brand of 'country-boogie-blues' infused roots music together for around 10 years now. They've played, recorded & toured the world over with acts as diverse as Old Crow Medicine Show, Ocean Colour Scene, Sturgill Simpson & The Proclaimers to name a few, as well as being headliners across the UK & Europe in their own right. Their long-awaited debut duo album 'If You Don't Mind' releases 18th September 2020.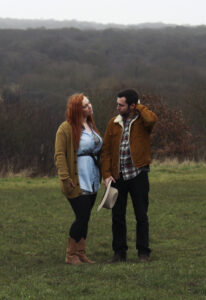 THE MOST UGLY CHILD: The Most Ugly Child play country music the way it's supposed to be, played with battered hearts worn on their sleeves. The band is centred around the songwriting partnership of Daniel Wright and Stevie-Leigh Goodison who have been likened to some of the great country duos of the past. Their live shows are full of romanticism, sorrow and grit. This is not revivalist music, this is timeless, songs of love and loss.