While the doors to our beloved venue remain closed and the whole world as we know it seems to have turned upside down, we wanted to continue to do what we love doing! So…. we are very proud to present "Virtually Green Note… in the round"… a series of specially-curated, unique online musical events that will run every Wednesday and Friday evening at 8pm (UK time), streamed live to our website, our YouTube and Facebook page.
If you watch this show (and are able to) we would like to like to ask you to make a donation via our PayPal link and support the musicians during this difficult time. All the money raised for each show, will be divided  between the venue and the three artists playing on this date. Please know that we, and all the musicians involved, are incredibly grateful for the support of music-loving audiences… and it enables us to keep doing what what we do!
Suggested donation £10, but any donation will be much appreciated.
ROSEANNE REID: Roseanne is a singer-songwriter from Edinburgh, Scotland, and has performed at various venues, sometimes acting as support for established artists – Tommy Reilly, Lucy Spraggan, Teddy Thompson, Otis Gibbs, Ricky Ross and Justin Townes Earle to name a few. She was named as one of the four nominees for the 2015 BBC Radio 2 Young Folk Award, and one of her songs was subsequently played on the Mark Radcliffe show. This also led to a live performance on Radio 2 on the Simon Mayo show.
In the summer of 2015, Roseanne was selected by Steve Earle for a Scholarship at his song writing camp in New York. He selected her for a Scholarship again in 2016 and 2017. In late 2017, Roseanne announced the recording of a debut album. Funded through a Kickstarter campaign, recorded in Brooklyn, and with Teddy Thompson producing, 'Trails' was released in April 2019. The record also features a duet with Steve Earle himself. In April 2018, Roseanne was announced as the winner of the 'Lyrics Only' category in the prestigious International Songwriting Competition for her song 'Amy'. Judges include the likes of Lorde and Tom Waits. In 2019, Roseanne went on a UK tour with Justin Townes Earle, including a performance at Black Deer Festival. Roseanne was then selected to showcase at AmericanaFest in Nashville. She was also announced as a Nominee for UK Song of The Year at the AMAUK Awards.In December 2020, Roseanne announced the arrival of 'Horticulture' – a 4-track EP completely written and recorded at home during lockdown. 'You Underestimate Me' and 'Tentsmuir Sky' were released from the EP in early 2021, both to great acclaim.
With a second album in the works and a loyal following that continues to grow, 2021 looks to be an exciting year for Roseanne.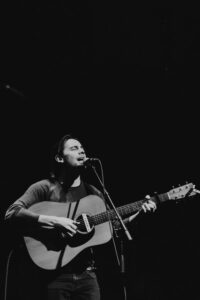 RORY BUTLER: In the build up to recording his debut album, he opened for the likes of John Paul White (The Civil Wars) and folk legend, Richard Thompson. The start of 2019 has seen him invited to share a stage with Paul Weller, Lucy Rose, Eric Bibb and Ross Wilson (Blue Rose Code) in a sold out concert celebrating the life of the great John Martyn.
Rory released his debut album, "Window Shopping", on Vertical Records (run by Capercaillie's Donald Shaw) in July 2020 to critical acclaim and whilst the pandemic has put a stop to touring plans the impact of the album has secured Rory's place as one of the most exciting new talents to watch in the UK.
Daily Express ★★★★★
"Thrilling. A new voice to fall in love with "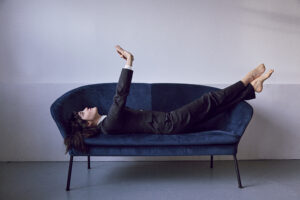 SARAH JANE SCOUTEN: Four-time Canadian Folk Music Award nominee, Sarah Jane Scouten's music delivers a signature mix of vintage folk and country music, with modern sounds and subjects. An ever expanding palette brings a freshness to her brand of ambient indie Americana — or "space-country" as she likes to call it. It's as relevant to today as it is rooted in the music of her forebears. Touring throughout North America and Europe, this seasoned performer boasts a top-notch live band and considerable acclaim for her last four full-length albums.