While the doors to our beloved venue remain closed and the whole world as we know it seems to have turned upside down, we wanted to continue to do what we love doing! So…. we are very proud to present "Virtually Green Note… in the round"… a series of specially-curated, unique online musical events that will run every Wednesday and Friday evening at 8pm (UK time), streamed live to our website, our YouTube and Facebook page.
If you watch this show (and are able to) we would like to like to ask you to make a donation via our PayPal link and support the musicians during this difficult time. All the money raised for each show, will be divided  between the venue and the three artists playing on this date. Please know that we, and all the musicians involved, are incredibly grateful for the support of music-loving audiences… and it enables us to keep doing what what we do!
Suggested donation £10, but any donation will be much appreciated. Thank you!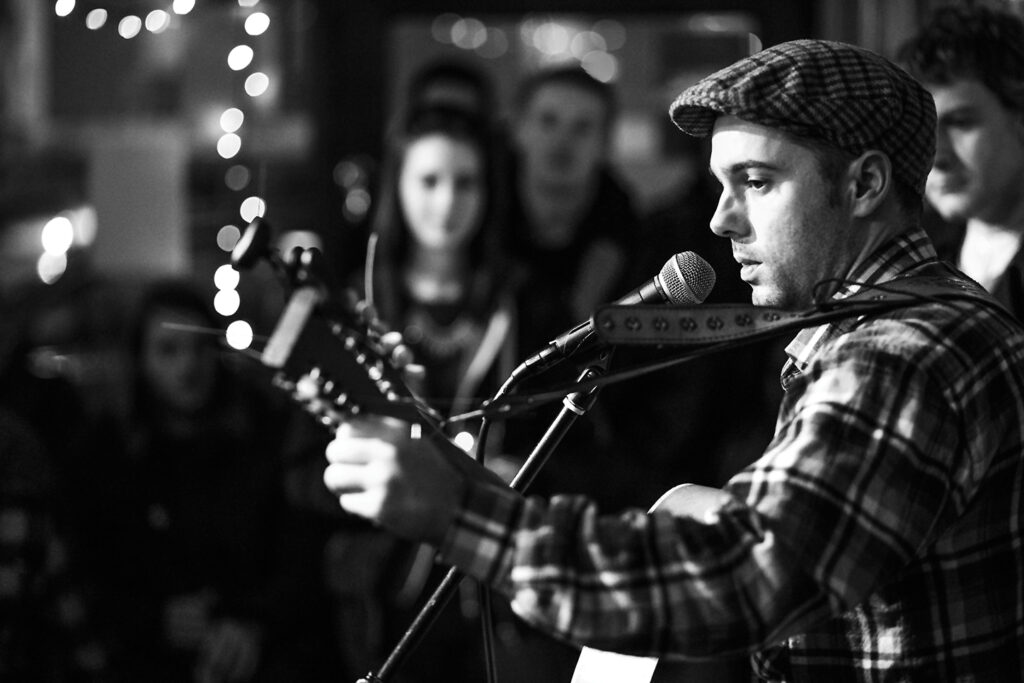 SERIOUS SAM BARRETT: Serious Sam Barrett is a hard touring, folk and country singer/songwriter from Otley, West Yorkshire. Playing honest, heartfelt self penned and traditional songs on 12 string guitar and banjo.
"The sustained brilliance of this playing is really something to behold." Bob Harris, BBC Radio 2
"Songs that rattle with the ghosts of Appalachian folk, and southern blues, yet sound emphatically English." Uncut Magazine
"Old before his years country-folk fellow who mixes intricate John Fahey finger-picking with confessional tales of dirty old Leeds" The Guardian.
"Excellent stripped back folk" Maverick Magazine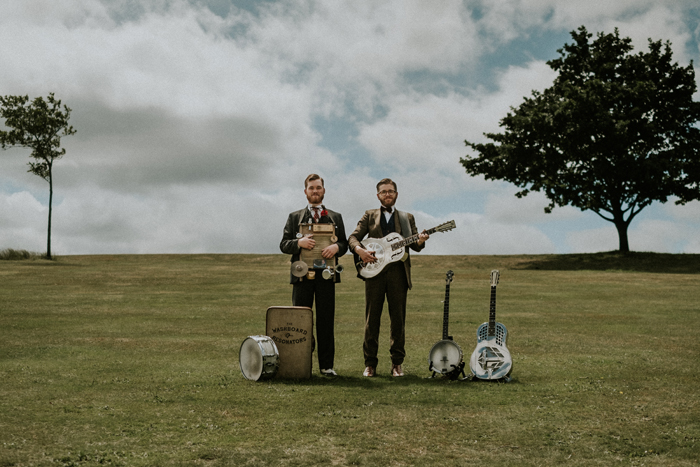 THE WASHBOARD RESONATORS: The sound of a ragtime street band that walked onto a Hollywood stage in 1933. Blues, Jazz, Music Hall, Folk and Hokum meet with original and traditional tunes for a night of good old fashioned fun.
'Footstomping anthems' afterdark.com
'1920s and 30s music is in safe hands' rootstime.be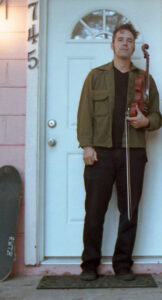 JAMES THE FANG: James was born and raised on the Alabama/Tennessee stateline, on land that was once home to the Choctaw Indians and was settled later by Appalachian frontiersman…both blood lines are in his veins, and the music is a mirror image of this…songs of death, the Holy Spirit, love, and love lost, Fang has played music for the catfish fry socials and fiddle dances his entire life…when punk reached the Muscle Shoals area, he was present, playing guitar and singing in the Wednesday's (Peel sessions and heavy touring abroad) and the Quadrajets (Sympathy For the Record Industry, Estrus, Sub-Pop) but it was truest and nearer to the heart when the Pine Hill Haints began touring. Countless trips across the south, the East, the West, Canada, 14 tours alone to Ireland and the U.K.; four tours and a slew of recording in Japan, all along the underground and the unknown world, away from stardom and fame…James and Serious Sam met and felt a common love for roots music. Honesty. Music for working people and a charge to bring life to a fading style… the haints have released 4 albums for K (beck, modest mouse, Kurt Cobain, beat happening) and many others on James's own Arkam record label. They are currently working with Single Lock in Muscle Shoals Alabama.