While the doors to our beloved venue remain closed and the whole world as we know it seems to have turned upside down, we wanted to continue to do what we love doing! So…. we are very proud to present "Virtually Green Note… in the round"… a series of specially-curated, unique online musical events that will run every Wednesday and Friday evening at 8pm (UK time), streamed live to our website, our YouTube and Facebook page.
If you watch this show (and are able to) we would like to like to ask you to make a donation via our PayPal link and support the musicians during this difficult time. All the money raised for each show, will be divided  between the venue and the three artists playing on this date. Please know that we, and all the musicians involved, are incredibly grateful for the support of music-loving audiences… and it enables us to keep doing what what we do!
Suggested donation £10, but any donation will be much appreciated.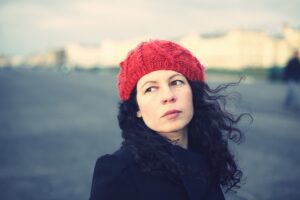 SHARON LEWIS: Much revered for her haunting vocals and poignant lyrics, Sharon Lewis ( formerly of the female duo Pooka ) writes and performs songs on piano, guitar and ukulele. She has released two solo albums The Hour Lilies, Roses At The Top and an EP called Simple Things.
Her music has been described as "strong medicine for the soul with songs that resonate as deeply as ancient hymns."
Anais Mitchell says "What I love about Sharon's songs is that they are such a unique expression of her's, but they are really every person's songs, what I mean is that anyone can place themselves inside them"
Collaborations include performing with fellow songwriter Sylvie Lewis and Jazz singer Carrie Lewis under the name The Lewis Sisters. Most recently Sharon's song Music Is The Light was sampled by Australian band The Avalanches and features on their new album We Will Always Love You alongside artists such as Johnny Marr, Tricky and Neneh Cherry.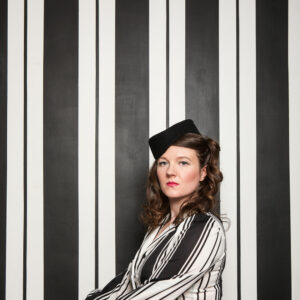 KATY CARR
is an award winning British recording artist and has released 6 albums.
An Ambassador of Polish history in Great Britain, her recent trilogy of concept albums Paszport (2012), 'Polonia' (2015) Polonia (2020) are inspired by the Polish WWII experience. In 2016 Katy was awarded the Pro Patria medal for her humanitarian and musical work.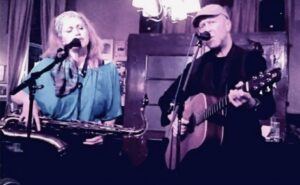 crack*a*jack*crow: A duo of sound created for the love of poetry, songwriting, and melodic-storytelling; attempting to bridge the gaps of empathy between our hearts and souls.  The duo was born out of a marriage of very different musical backgrounds and experiences on two different continents. Brendan O'Sullivan honed his songwriting craft in England playing in various groups as well as solo projects, whilst Anjuli Hararah developed her musical spirit in America as a vocalist for various recording projects, bands, and live performances. Together they create a harmonious union of acoustic based sound in Brighton… adorned with love.