While the doors to our beloved venue remain closed and the whole world as we know it seems to have turned upside down, we wanted to continue to do what we love doing! So…. we are very proud to present "Virtually Green Note… in the round"… a series of specially-curated, unique online musical events that will run every Wednesday and Friday evening at 8pm (UK time), streamed live to our website, our YouTube and Facebook page.
If you watch this show (and are able to) we would like to like to ask you to make a donation via our PayPal link and support the musicians during this difficult time. All the money raised for each show, will be divided  between the venue and the three artists playing on this date. Please know that we, and all the musicians involved, are incredibly grateful for the support of music-loving audiences… and it enables us to keep doing what what we do!
Suggested donation £10, but any donation will be much appreciated. Thank you!
Roundtable Collective presents… THE DYR SISTER + DANA SIPOS + HOLLY LOWE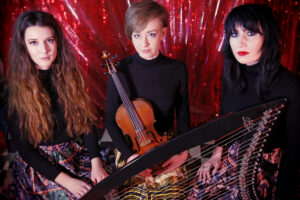 THE DYR SISTER's Fairy-tales for the Modern Gentleman is a devastatingly beautiful collection of anti-ballads. Combining contemporary folk with post-hiphop and electronic music the songs are delivered with driving percussive beats via a backdrop of Viola, Harp and Bass Guitar and layered with haunting and ethereal vocal harmonies.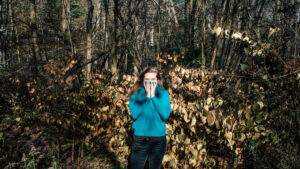 DANA SIPOS is an acclaimed Canadian songwriter described as "slightly strange and completely mesmerising (Gold Flake Paint UK)" whose captivatingly nuanced songs are filled with a haunting surrealism. Her 2018 album Trick of the Light, nominated for English Songwriter of the Year at the 2018 Canadian Folk Music Awards and released on Toronto's Roaring Girl Records, was described as a "luminous and compelling work (Exclaim!)." A new album, set for a spring 2021 release, explores imprints of memory, cycles of grief, loss and renewal and the deep connections between inherited trauma and the ecological crisis of our time.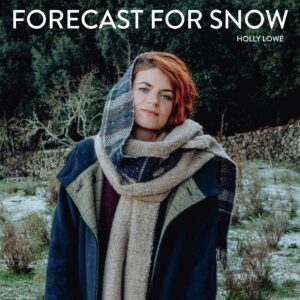 HOLLY LOWE:
Soothing souls with potent precision. Holly Lowe is a singer-songwriter who weaves enchanting melodies straight from the heart. Her highly-refined vocal abilities are versatile and accessible. They soar majestically over gorgeous pianos and profound songwriting. Inspired by Paul McCartney, Jeff Buckley and Pink Floyd, the singer blurs the line between pop-perfection and beautiful theatricalism with a style that's bold, daring and impossible to ignore.
Her single 'Forecast For Snow' is out on Friday 12th February on all digital platforms. It is about how life is made up of chapters, and how when the snow falls and covers everything, you get to start afresh. If there's ever been a time that the world needs an end to the current chapter and a nice new one, it might be about now.