While the doors to our beloved venue remain closed and the whole world as we know it seems to have turned upside down, we wanted to continue to do what we love doing! So…. we are very proud to present "Virtually Green Note… in the round"… a series of specially-curated, unique online musical events that will run every Wednesday and Friday evening at 8pm (UK time), streamed live to our website, our YouTube and Facebook page.
If you watch this show (and are able to) we would like to like to ask you to make a donation via our PayPal link and support the musicians during this difficult time. All the money raised for each show, will be divided  between the venue and the three artists playing on this date. Please know that we, and all the musicians involved, are incredibly grateful for the support of music-loving audiences… and it enables us to keep doing what what we do!
Suggested donation £10, but any donation will be much appreciated. Thank you!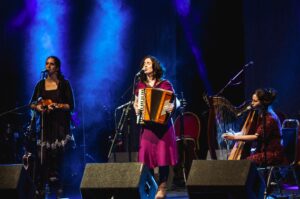 THE HENRY GIRLS: Hailing from County Donegal, these three sisters blend classic Traditional Irish trad with a hint of Americana, and a nod to bluegrass. The girls are renowned for their fine close harmonies and musical arrangements, and have been likened to many other siblings such as The McGarrigle Sisters, The Andrews Sisters and The Everly Brothers. The Girls have attracted the attention of some of the best-known names on radio, BBC Radio 2's legendary Bob Harris describing their music as "beautiful".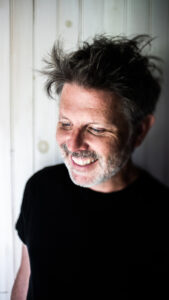 RY CAVANAUGH: Ry Cavanaugh has produced, co-produced, performed, and written songs for nine albums by Boston's Session Americana, the band that he co-founded and continues to manage. A moveable feast, as much a collective and as a band, Session American tours across the United States and Europe with a revolving cast of top-shelf players, centered on a stable core. "Session Americana has developed into a traveling medicine show which eschews snake oil in favor of an ongoing grail quest for the perfect collaborative experience" (Hot Press Ireland). But organizing, producing, and championing other artists – nurturing all kinds of collaborative work within the Boston scene – has always been the center of Ry Cavanaugh's artistic life. From producing projects like One Night in Cambridge – an album of emerging artists including Faith Soloway, and Mary Gauthier – to his years with the cult favorite Vinal Avenue String Band (with Kris Delmhorst and Sean Staples), to his seventeen years at the helm of Session Americana, he has always worked in company, contributing songs and connecting players. In all that time, his most constant collaborator has been his wife, Jennifer Kimball (The Story), with whom he released an album under the moniker Maybe Baby in 2003. In 2009, the family lived in Donegal, Ireland, where Ry ran a weekly session and performed regularly with Finbarr Doherty, Kate O'Callaghan and The Henry Girls. After meeting Mary Black at a session, she released his song 'Lighthouse Light' on her album Songs for the Steeples, as a duet with Janis Ian.
Ali McGuirk commands any room with her dynamic voice and heartfelt songwriting.
Her debut album, Slow Burn featured her band, whose members have worked and toured alongside D'angelo, Chaka Khan, Marcus King and more. Slow Burn was described as "wistful yet liberating; raw yet still devastatingly beautiful" (Vanyaland) and earned Ali recognition as "one of the most exciting singers and musicians coming out of the city [of Boston]." (Provincetown Magazine)
Whether capturing hearts on tour alone with her electric guitar, leading her virtuosic band or finding inspiration through unexpected collaborations, Ali has the rare ability to silence a room with just the few words of a song.