While the doors to our beloved venue remain closed and the whole world as we know it seems to have turned upside down, we wanted to continue to do what we love doing! So…. we are very proud to present "Virtually Green Note… in the round"… a series of specially-curated, unique online musical events that will run every Wednesday and Friday evening at 8pm (UK time), streamed live to our website, our YouTube and Facebook page.
If you watch this show (and are able to) we would like to like to ask you to make a donation via our PayPal link and support the musicians during this difficult time. All the money raised for each show, will be divided  between the venue and the three artists playing on this date. Please know that we, and all the musicians involved, are incredibly grateful for the support of music-loving audiences… and it enables us to keep doing what what we do!
Suggested donation £10, but any donation will be much appreciated.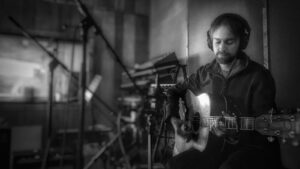 THE LITTLE UNSAID: Yorkshire-born producer, songwriter and multi-instrumentalist John Elliott has been releasing and performing music as The Little Unsaid for the best part of a decade. Now often a 4-piece band, The Little Unsaid have just finished recording their follow up to 2019's critically acclaimed album Atomise.
As well as working on The Little Unsaid's new album, due for release on Reveal Records in spring 2021, John has been composing music for various film and theatre projects, including National Youth Theatre's upcoming adaptation of George Orwell's Animal Farm.
John also launched the RELAY project during lockdown, a collaborative covers album series featuring artists including Frank Turner, Billy Bragg and Fiona Bevan, and raising money for Music Venue Trust's #SaveOurVenues campaign. 

GENEVIEVE DAWSON: Genevieve Dawson is a singer-songwriter originally from Edinburgh and now based in South-East London. Her debut album, 'Letters I Won't Send' was featured on BBC Radio 6 Music by Gideon Coe, Tom Robinson and Guy Garvey, and featured on the BBC Introducing Mixtape. At the heart of Dawson's songs is an arresting honesty, a directness and warmth that has caught the attention of London's alt-folk scene and put her on bills with Mesadorm and The Magic Lantern. Her debut album was recorded in a self built studio in a church and funded by the Drake Yolanda Award. She is currently writing her second album and working on several exciting collaborations.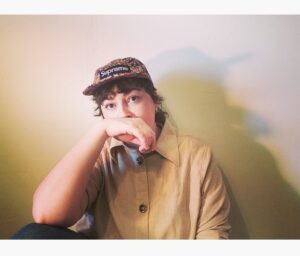 DEAR PARIAH: Dear Pariah is the moniker for London based songwriter Charlie Hinchcliff.
"A salve on frayed nerves.." Get in her Ears