While the doors to our beloved venue remain closed and the whole world as we know it seems to have turned upside down, we wanted to continue to do what we love doing! So…. we are very proud to present "Virtually Green Note… in the round"… a series of specially-curated, unique online musical events that will run every Wednesday and Friday evening at 8pm (UK time), streamed live to our website, our YouTube and Facebook page.
If you watch this show (and are able to) we would like to like to ask you to make a donation via our PayPal link and support the musicians during this difficult time. All the money raised for each show, will be divided  between the venue and the three artists playing on this date. Please know that we, and all the musicians involved, are incredibly grateful for the support of music-loving audiences… and it enables us to keep doing what what we do!
Suggested donation £10, but any donation will be much appreciated. Thank you!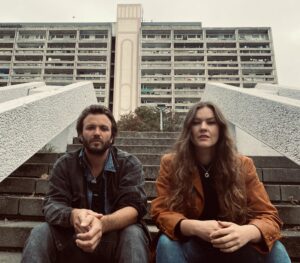 THE MARRIAGE: Brought together by a shared passion for song writing and a constantly overlapping and intertwined musical career,  Americana duo, The Marriage embodies the beauty that can be achieved through the collaboration of two brilliant musical minds.   Kirsten and Dave have been surrounded by music their entire lives, with Dave first picking up a guitar at the age of 7 and being signed by a major label at 15 and Kirsten spending her Summers in Nashville with her father Stuart Adamson, founder of Skids and Big Country. Both have been playing in touring bands since their teens.
The name, 'The Marriage', For both Kirsten and Dave, whilst having many connotations, is more symbolic of their respective relationships with music. For each, music has come close to obsession as they have soldiered on despite the disappointment rife within the industry. Music represents their lives' true loves and this is clearly evident in the compilations and deliveries of their songs.   Their intimate and eloquent lyrics weave stories of love, loss and life's complexity and their powerful and flawless vocals compliment each other in beautifully intertwined harmonies that mesmerise the listener.   As in love, most of us trudge our way through a series of not- quite right relationships, all of which help us grow and adapt until we (hopefully), meet our perfect match. The Marriage is the perfect union of two incredible musical souls at the end of this journey.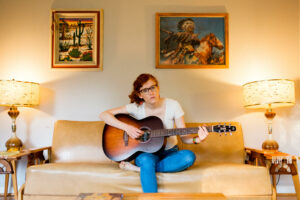 GINGER COWGIRL: While a taste for many styles of music is evident in Nashville-based Ginger Cowgirl's recent release, their approach is nevertheless rooted in the tradition of classic country honesty, wit and soul. Throw in some virtuoso Nashville pickers, worldly lyrics and frontwoman Stacy Antonel's eclectic, jazzy vocals, and you have a unique brand of Americana music.
The core of Ginger Cowgirl is California-born songwriter and vocalist Stacy Antonel; she's a classically trained pianist from the age of 7, holds a degree from UC Berkeley, and got her start in the music industry singing jingles while living in Buenos Aires, Argentina.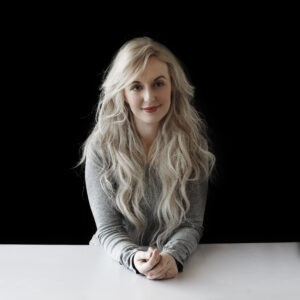 HANNAH ROSE PLATT is an enchanting, talented storyteller and multi-instrumentalist described as the UK's answer to Emmylou Harris, tinged with the dark storytelling prowess of Nick Cave. She was recently signed to European Independent Record Label 'Continental Song City', and is currently finishing record her third release, produced by UK writing royalty, Ed Harcourt.
Platt was born and raised in Liverpool UK, where she wrote her first songs and played her first shows and is now based in London after working hard to become an established figure on the UK music scene. She recorded her debut offering 'Portraits' in Nashville in 2015 where she worked with some of the industry's leading names, Grammy award-winning musicians Mark Fain, (Ricky Skaggs, Dolly Parton) Stuart Duncan (Emmylou Harris, Robert Plant & Alison Krauss) and Andrea Zonn (James Taylor). 'Portraits' was released independently to widespread critical acclaim, receiving 5star and 4star reviews across the board after which, she was invited to legendary BBC broadcaster Bob Harris' home to record a live session for his 'Under the Apple Tree' youtube channel.
Championed by broadcasters Sid Griffin, Baylen Leonard and Ralph McLean, Hannah has also had TV sync successes, with several tracks used for Channel 4, and considerable airplay on BBC, national and international radio. Her latest video 'Chanel and Cigarettes' debuted on SKY and Freeview TV, and she has also performed live on BBC One. Hannah enjoyed being the official opener for Americana/Alt-Country  pioneers 'The Long Ryders' across their Autumn 2019 UK tour, culminating in Hannah's own headline, sold-out album launch show at the legendary London venue, 'The Water Rats'.