While the doors to our beloved venue remain closed and the whole world as we know it seems to have turned upside down, we wanted to continue to do what we love doing! So…. we are very proud to present "Virtually Green Note… in the round"… a series of specially-curated, unique online musical events that will run every Wednesday and Friday evening at 8pm (UK time), streamed live to our website, our YouTube and Facebook page.
If you watch this show (and are able to) we would like to like to ask you to make a donation via our PayPal link and support the musicians during this difficult time. All the money raised for each show, will be divided  between the venue and the three artists playing on this date. Please know that we, and all the musicians involved, are incredibly grateful for the support of music-loving audiences… and it enables us to keep doing what what we do!
Suggested donation £10, but any donation will be much appreciated. Thank you!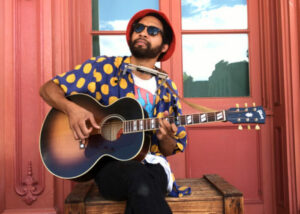 TRÉ BURT: Sacramento, California based singer/songwriter Tré Burt is the newest signing to the late John Prine's Oh Boy Records, who re-released his debut album, Caught It From the Rye, in January 2020. The album showcases Burt's literary songwriting and lo-fi, rootsy aesthetic, which he honed busking on the streets of San Francisco and traveling the world in search of inspiration. Like his label mate and songwriting hero Prine, Burt has a poet's eye for detail, a surgeon's sense of narrative precision and a folk singer's natural knack for a timeless melody.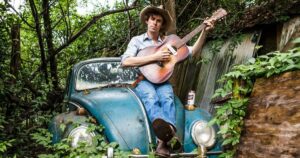 SAM DOORES:  Sam Doores, formerly of The Deslondes and Hurray for the Riff Raff, releases his self-titled solo debut via New West Records. Written on-and-off over the course of several years, Doores' captivating self-titled debut is classic and contemporary all at once, blending traditional southern roots with adventurous sonic landscapes as it reckons with heartache and loss, love and gratitude, fresh starts and, ultimately, a whole lotta change.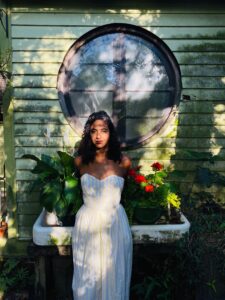 SABINE McCALLA: Timeless, angelic, and evocative – these are the words that come to mind when describing the musical stylings of Sabine McCalla. McCalla turns a page in an old book, adding a new verse to the cannon of folk tradition. With lyrical poetry that speaks to the soul and musical agility that spans decades of genre McCalla takes her listeners on a journey through the depths of the human experience. Whether it's a lamenting ballad or a rollicking dance number, McCalla keeps you enchanted with superb storytelling and melodies to make your heart melt.