While the doors to our beloved venue remain closed and the whole world as we know it seems to have turned upside down, we wanted to continue to do what we love doing! So…. we are very proud to present "Virtually Green Note… in the round"… a series of specially-curated, unique online musical events that will run every Wednesday and Friday evening at 8pm (UK time), streamed live to our website, our YouTube and Facebook page.
If you watch this show (and are able to) we would like to like to ask you to make a donation via our PayPal link and support the musicians during this difficult time. All the money raised for each show, will be divided  between the venue and the three artists playing on this date. Please know that we, and all the musicians involved, are incredibly grateful for the support of music-loving audiences… and it enables us to keep doing what what we do!
Suggested donation £10, but any donation will be much appreciated.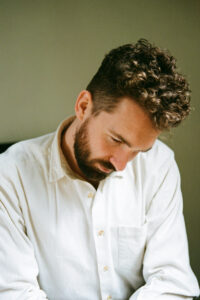 WILL KNOX is a born storyteller. With just a few words and chords he knows how to bring worlds to life. The British born artist found his way to the Netherlands where he has flourished as an award-winning songwriter, earning 3 Buma Awards (PRS/ASCAP equivalent) with credits on tracks totalling 300,000,000+ streams including Duncan Laurence's 2019 Eurovision winning song 'Arcade.' 
Authenticity is a common thread running through Knox's career and in the eleven years that have passed since his debut album The Matador & The Acrobat he has learned how to get closer to the core musically and lyrically. This development can be clearly heard on breakthrough album The River Ink from 2016. His single Stolen Car (now nearly 6,000,000 streams) and EP Little Holylands from 2019 delve even deeper, while his latest single Waterfall performed with Dutch singer-songwriter Yori Swart marked the beginning of a new musical chapter for Knox. His new EP, In Daylight Everything Changes is set for release in the coming months:
"Anny is the first single from my upcoming EP, In Daylight Everything Changes. Each song focuses on a different phase of a relationship and the evolution we go through as individuals. Anny is about two people reconnecting years after their relationship has ended. They are tied together by their past and can only see how much or little they have changed by comparing themselves to each other."
A new song from the EP will be released every month, accompanied by a series of videos filmed in Will's current hometown of Haarlem, Netherlands.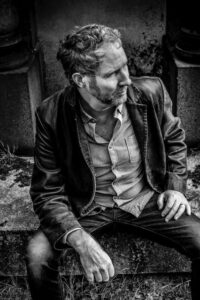 JOE CANG: London born singer, songwriter and producer Joe Cang's long and varied career began when he debuted his first solo album on Arista Records after being signed by Clive Davis.
Gaining a wealth of experience through writing, recording and touring with an eclectic and talented number of artist's, including Ian Dury, Scritti Politti, K.T.Tunstall, Desmond Dekker, Hall and Oates (for whom he wrote "Only Love"), Marianne Faithfull, Hugh Masekela, Leona Lewis and Aswad with whom he co-wrote their top #5 hit "Shine".
He had a huge impact on national radio with his song "Make Love" which was play listed for 5 weeks at Radio 2, and drew comparisons with the likes of Paolo Nutini and Amy Winehouse, winning him fans all over the UK. and was the soundtrack for Danone throughout Europe.
Joe
 was named by the 'Evening Standard' as "One of London's great singers and songwriters" and is currently signed to Reverb Music he continues to perform regularly as a solo artist and with pianist and co writer Matteo Saggese as the band Loco Ironico collaborating with Sarah Jane Morris, Phil Manzanera, Tony Remy amongst others.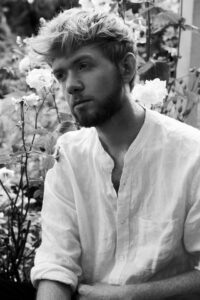 JOE BUCK
is a Dutch 25-year-old singer, songwriter and aspiring producer. After graduating in 2017 from the Rockacademie (a pop music conservatory) in the Netherlands, he signed a publishing deal and went on multiple writing trips to Nashville (USA). He released his first song as a result of those life-changing trips back in October 2018 called 'Black'. Immediately after this release he went on tour as a support act for Kacey Musgraves and played shows in Norway, Sweden, Denmark and Germany. Then in 2019 he released his first radio single 'The Way You Take Time', which he wrote and co-produced with his best friend and guitar player Simon Leferink. That song changed his life as it became a Top 3 Airplay Hit in the Netherlands. The song has accumulated more than 10 million streams and gave Joe his first ever Gold Record in 2020.
Joe is signed to Spark Records, a Dutch indie label by the multi-platinum selling recording artist Ilse DeLange, who has been Joe's mentor since he graduated and got his publishing deal. In September 2020, Joe released his debut album 'White Roses', which was recorded in Nashville and was co-produced by DeLange. It's a pop-country record, with personal stories and beautiful melodies. It's the perfect way to get to know Joe and his soothing voice.