While the doors to our beloved venue remain closed and the whole world as we know it seems to have turned upside down, we wanted to continue to do what we love doing! So…. we are very proud to present "Virtually Green Note… in the round"… a series of specially-curated, unique online musical events that will run every Wednesday and Friday evening at 8pm (UK time), streamed live to our website, our YouTube and Facebook page.
If you watch this show (and are able to) we would like to like to ask you to make a donation via our PayPal link and support the musicians during this difficult time. All the money raised for each show, will be divided  between the venue and the three artists playing on this date. Please know that we, and all the musicians involved, are incredibly grateful for the support of music-loving audiences… and it enables us to keep doing what what we do!
Suggested donation £10, but any donation will be much appreciated. Thank you!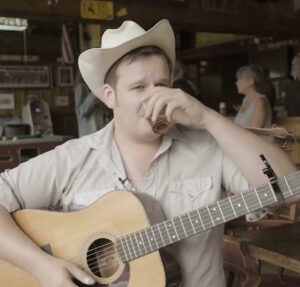 WILLI CARLISLE: Willi Carlisle is, according to The Washington Post, "powerful…both down-home and brainy." With years of collecting folklore, playing or calling square dances, and working in the avant-garde, Willi Carlisle is a multi-faceted writer, performer, and instrumentalist.
With a style forged in the fire of Ozark oldtime music and his ever-growing collection of antique music, Carlisle's musical stories hoot, stomp, and saunter through joys and troubles uniquely southern and timelessly true. Equally comfortable on banjo, accordion, fiddle, and guitar, Carlisle has earned accolades for his versatility with performances in the UK, Canada, and across the USA, appearing with acts like Dom Flemons, Mary Gauthier,  Los Texmaniacs, Cory Branan, Carson McHone, and more!
While his big frame and expressive voice draw comparison to old balladeers and bluesmen, Willi sings new songs for the oldest reasons: love, heartache, and joy. People who watch and listen will find that he laughs and sheds a tear onstage almost as often as his audiences do, fire- and-brimstone proof of larger-than-life songs and stories.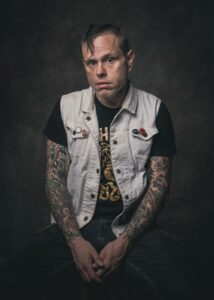 AUSTIN LUCAS: Austin Lucas is a punk journeyman, activist and songwriter from Bloomington, Indiana. Consumed by an overdeveloped sense of wanderlust as a young person, Austin spent his formative years in the driver's seat of various beat-up Ford Econolines. Burning through countless miles and living the world over, he's made his home everywhere from the American West Coast to the Czech Republic.
As a young person, Austin worshipped a diverse mixture of Classic Rock, Country, Punk, Psychedelic Folk and Mountain Music, and has made a career by successfully fusing these disparate influences into something uniquely his own. Emerging as a prominent and revered talent among his fans and peers, Austin has stood shoulder to shoulder with some of the most recognizable icons of Folk, Punk, Indie, Country and Americana, all the while uplifting the traditions of Roots Music and holding true to the attitude and ethics of political DIY Punk and Indie music as the lifeblood that runs through his veins.
Releasing albums since 2006, Austin Lucas has been a fixture in the worlds of Alternative Country and Folk Punk for nearly two decades, having sang alongside and toured with everyone from Willie Nelson, Jamey Johnson, Ray Price, Brent Cobb, Frank Turner, Chuck Ragan, Dawes, Langhorne Slim, Joe Pug, John Moreland, Lucero and many others. To hear Austin Lucas or see him live is to discover the type of well-kept secret that can only stay that way for so long.
During the Covid-19 pandemic and subsequent lockdown Austin Lucas has sheltered in place in Mainz, Germany. Although growing homesick far away from his home and family in Indiana, he has successfully used this extra time and inspired energy to prove that it's impossible to keep a good troubadour down, writing and recording songs for his forthcoming album, "Alive In The Hot Zone!".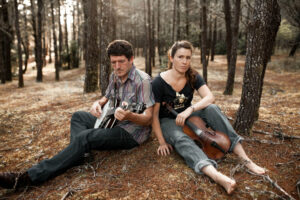 THE HORSENECKS: Based in the Pacific Northwest town of Astoria, Oregon, The Horsenecks play hard hitting and heartfelt Old Time music. Drawing from traditions old and new, performing originals, classics and deep cuts they've been helping to set the standard in today's traditional music scene. The release of their 3rd studio album  'Started Out In Town' in January 2021 has already received great critical acclaim.