While the doors to our beloved venue remain closed and the whole world as we know it seems to have turned upside down, we wanted to continue to do what we love doing! So…. we are very proud to present "Virtually Green Note… in the round"… a series of specially-curated, unique online musical events that will run every Wednesday and Friday evening at 8pm (UK time), streamed live to our website, our YouTube and Facebook page.
If you watch this show (and are able to) we would like to like to ask you to make a donation via our PayPal link and support the musicians during this difficult time. All the money raised for each show, will be divided  between the venue and the three artists playing on this date. Please know that we, and all the musicians involved, are incredibly grateful for the support of music-loving audiences… and it enables us to keep doing what what we do!
Suggested donation £10, but any donation will be much appreciated. Thank you!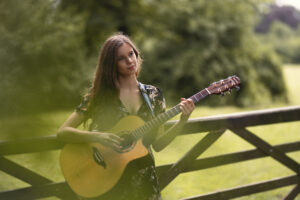 ZOE WREN: Since starting out as a London Underground busker, Zoë Wren has been invited to play shows from the Cambridge Folk Festival to opening for Ralph McTell. Described as 'refreshingly bold', her songs hook you from the first line, with a voice that is 'clear and shivers with silver'. Zoë's debut album Reckless River was named Fatea's Debut Album of the Year 2020, its lyrics 'gloriously delivered with intonation, inflections and high notes which evoke Joni Mitchell at her very best' according to Folk Radio UK. Zoë's music has been heard on BBC Radio 2 and London Live, and received support including the Alan Surtees Trust Grant and the PRS Lynsey de Paul Prize.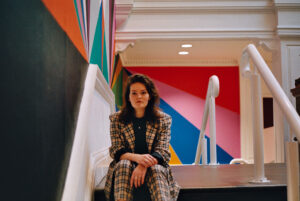 IONA LANE: Iona Lane is a young, upcoming folk singer and musician, whose emotive and well-crafted songs are delivered with immense passion, and an understanding beyond her years for the stories she is telling. Having found herself fascinated by folklore and discovering untold folk stories from rural parts of the UK, where the natural environment, landscape, sustainability and community are so integral to people's way of life, Iona has honed her songwriting to create something really special.
With the support of Help Musicians UK Do-It-Differently Fund, Iona is to record her debut album in Spring 2021 with producer Andy Bell (Hudson Records, producer of Karine Polwart, Jon Boden, Jenny Sturgeon and more) at the helm. This album has been long awaited and will be filled with songs that have been nurtured over Iona's career. Having already released four EPs to date Iona's debut album has been long awaited by those in the folk scene.
Iona graduated in July 2020 with a first class BA Hons (Music) Folk degree, with a scholarship, from
Leeds Conservatoire under the tuition of Jim Moray, Sam Carter, Stuart McCallum (The Breath), Pete Flood, Nancy Kerr and Bryony Griffith. Karine Polwart selected Iona to receive the Taran Guitars Young Players Bursary 2020. She will be working with luthier Rory Dowling to design and create a custom guitar that is unique for her music.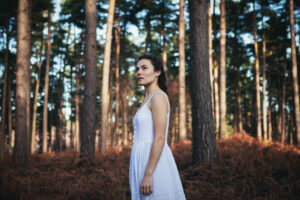 ELLIE GOWERS: Ellie Gowers has been making an impression wherever she lands. Her music embeds a fierce energy that echoes the 60's folk revival scene and she is known to hold pride of place on stage with her strong and lucent vocals. Her songs are built from a childhood love of literature and traditional folk song, but also discuss the more modern narratives of the present day. These influences fuse together to create a sound that has been deemed unique and incomparable.
In the last two years, Ellie has released the EP From Here on Out and followed that with her latest single Against the Tide which earned her a TEDx talk. These songs have been toured widely, both in headline shows and support slots for critically acclaimed artists.
After the unpredictable circumstances that 2020 brought with it, Ellie found herself making good use of her time, beginning to work on projects she had only ever thought about. Collaborations were done with friends new and old, songs were written, a festival was played, and she was also included in the line up of the Filkin's Drift Ensemble, covering Arthur McBride.
Ellie enters 2021 with a brand new EP named Parting Breath, which was released in March.